Arun Panwar- Discover the Best Car Reviews and Mods
Arun Panwar is a young and dynamic youtuber from India who has been making waves in the automobile industry. He is the founder of his YouTube channel Aurn Panwar which has good content that viewers really enjoy to watch. He lives in a village of Sohna, Palwal area near Gurgaon.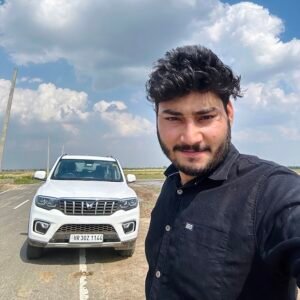 He has been making content on YouTube since he was having his Maruti Suzuki's Baleno, it was the Baleno from where he started shooting videos and making content over YouTube. Later on he bought Kia Seltos, after selling baleno, Kia Seltos also got hit on YouTube and people liked the way he modified his Kia Seltos base model to almost top model from Karol Bagh and from other areas.
He reviews cars, bring new car impression, performs drag race that tends to attract attention of viewers. He currently has 1.71+ million subscriber on YouTube. Arun Panwar and his brother Akash Pawar together bring some unique hilarious content. The best thing about him is that he does not lie like if a car has any cons then he will tell straightaway along with pros, that is something other youtubers refrain from doing this. This has build up trust of his subscribers.
Arun Panwar Age: Arun Panwar is in his sweet 20's not more than 30 years, and in this small age he has earned a quite good name in India's social media.
Arun Panwar Car Collections: Currently he is having Mahindra Scorpio N top model, Kia Seltos. (Mahindra Thar sold recently)
Arun Panwar Controversies
Recently he went on a trip with his cousin brother and their he brought his Mahindra Scorpio N under a spring water fall. Their Arun Panwar made a video of leakage in Sunroof, that went viral on social media in no time. In counter of that Mahindra also released a video of Scorpio N that went into the same spring water fall and there was no leakage in that. Though after the controversy, Mahindra official came to his house and took away his Scorpio N and repaired it in few days. He is not satisfied by the resolution by Mahindra & Mahindra.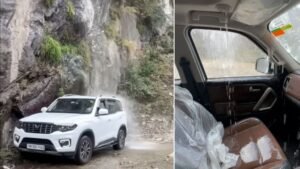 Arun Panwar Net worth
Arun Panwar is earning a good amount buy publishing videos on YouTube, though exact earning cannot be shared due to YouTube policies but it is more than any IT professional earning in India. He has also made a farm house of his own. Took few plots and lands in his village so that if in any case his presence on Youtube comes less, he can be safe financially.
Overall, the knowledge and efforts he does in his videos is commendable, and being a subscriber i also love to watch his Youtube Vidoes at 9:00 PM everyday.