Grand Vitara- Maruti Suzuki's Hybrid
Introduction: When it comes to choosing an SUV, there are few options more attractive than Maruti Suzuki's Grand Vitara Hybrid. Not only does it offer unparalleled power and performance, but it's also an eco-friendly choice that bucks the trend of gas-guzzling SUVs. In this blog article on Grand Vitara, we'll take a closer look at the Grand Vitara Hybrid, including its key features and why it's such a great choice for environmentally-conscious car buyers.
Unmatched Power and Performance: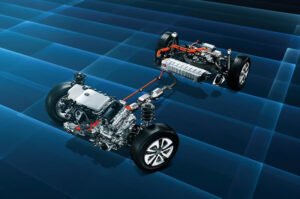 One of the standout features of the Grand Vitara Hybrid is its exceptional power and performance. The vehicle is equipped with a 1.4-liter Boosterjet petrol engine, which is paired with a lithium-ion battery and electric motor. Together, these components generate 127 horsepower and 235 Nm torque, providing plenty of power for highway driving and off-road adventures.
Eco-Friendly Credentials: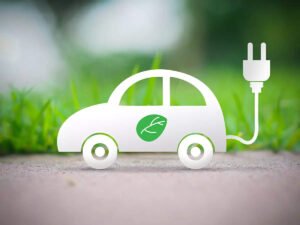 Of course, what really sets the Grand Vitara Hybrid apart from other SUVs is its eco-friendly credentials. The vehicle is designed to be highly fuel-efficient, with a combined fuel economy of 17.03 kmpl. It also boasts a lower emissions rate than traditional gasoline cars, thanks to its hybrid powertrain. For car buyers who prioritize sustainability and reducing their carbon footprint, the Grand Vitara Hybrid is an excellent choice.
Advanced Safety Features:
Safety is always a top priority when driving an SUV, and the Grand Vitara Hybrid doesn't disappoint in this regard. The vehicle is equipped with advanced safety features like anti-lock brakes, electronic stability control, and hill-hold assist. It also has a rigid body structure and multiple airbags, providing added protection in the event of a collision.
Of course, driving an SUV should also be comfortable and convenient, and the Grand Vitara Hybrid delivers in this area as well. The vehicle has a spacious cabin with plenty of legroom and headroom for passengers. It also comes with features like a touchscreen infotainment system, automatic climate control, and keyless entry.
Conclusion:
In summary, Maruti Suzuki's Grand Vitara Hybrid is an eco-friendly SUV that doesn't sacrifice power or performance. With a powerful hybrid powertrain, advanced safety features, and plenty of comfort and convenience features, it's an excellent choice for car buyers who value sustainability and want to make a positive impact on the environment.