Top 5 Picks for Best Car in India under 10 Lakhs in 2023

Looking for the best car in India under 10 lakhs can be a daunting task, especially in 2023 when the market is flooded with a wide range of options. However, with a little research and analysis, it's possible to find the right car that suits your needs and budget.
In this article, we will explore some of the best cars in India under 10 lakhs in 2023, taking into consideration factors like performance, fuel efficiency, safety, and features.
Maruti Suzuki Fronx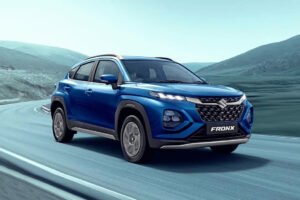 Maruti Suzuki has been one of the most popular cars manufacturer in India for a long time. The latest model they have unveiled Maruti FRONX is comes with a refreshed design and updated features. The car is available in two engine options, Naturally aspirated 1.2 L petrol engine and a Turbo-Jet 1 Ltr engine and they car it "Booster Jet", though this engine first introduced in Baleno RS but that could not gain hype in market due to some issues, may be pricing. The provides a good mileage as well as performance.
MODEL
PRICE IN NEW DELHI
Maruti FRONX

Rs.

 7.46 – 13.13 Lakh*
Tata Nexon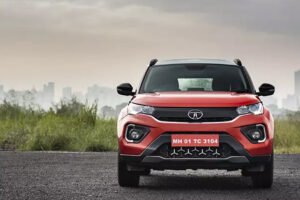 The Tata Nexon is a compact SUV that has been making waves in the Indian car market since its launch in 2017. With its stylish design, modern features, and impressive performance, it has quickly become a favorite among car buyers looking for the best car under 10 lakhs.
The front of the car is dominated by a bold and aggressive grille, which gives the car a muscular and powerful appearance. Tata nexon interior offers a spacious and comfortable cabin that is packed with modern features. Tata Nexon dark edition is now selling like a hot cake as people are loving the colour.
In terms of performance, the Tata Nexon is powered by a choice of two engines: a 1.2-liter turbo petrol engine and a 1.5-liter diesel engine. Both engines are mated to a 6-speed manual or automatic transmission, automatic comes with AMT transmission and offers a good balance of power and fuel efficiency. The petrol engine delivers a maximum power of 118 bhp and a peak torque of 170 Nm, while the diesel engine delivers 108 bhp of power and 260 Nm of torque. Tata nexon mileage is also impressive ranging from claimed 17 kmpl for petrol to 23 kmpl for diesel model.
One of the standout features of the Tata Nexon is its impressive safety rating. The car has scored a 5-star rating in the Global NCAP crash tests, making it one of the safest cars in its class. It comes with features like dual front airbags, ABS with EBD, reverse parking camera, electronic stability control, hill hold control, and more.
In terms of pricing, the Tata Nexon is easily one of the best cars under 10 lakhs.
MODEL
PRICE IN NEW DELHI
Tata Nexon

Rs.

 7.80 – 13.65 Lakh*
Maruti Brezza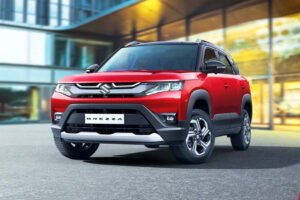 When it comes to finding the best car under 10 lakhs in India, one model that certainly deserves a mention is the Maruti Brezza. This compact SUV has been a popular choice among car buyers since its launch in 2016. One of the key factors that make the Maruti Brezza stand out is its stylish and sporty design. Maruti brezza mileage is also an impressive and a segment best and best reason to consider while buying a car. Maruti Brezza CNG is also a best selling product in their lineup. Maruti Brezza safety is also a no-ignore thing, as it scored 4 Star in Global NCAP.
Maruti Brezza

Rs.

 8.29 – 14.14 Lakh*
Tata Punch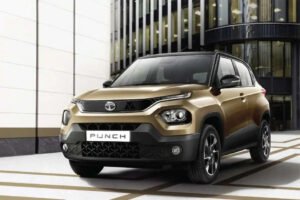 The Indian automobile market is filled with a plethora of cars, making it quite a task to choose the perfect one. If you're looking for the best car under 10 lakhs, the Tata Punch could be the answer to your search.
Launched in late 2021, the Tata Punch has already made a name for itself with its impressive design, features, and pricing. The car comes with a 1.2-liter Revotron petrol engine that produces a power output of 85 PS and a torque of 113 Nm. It is available in both manual and automatic transmission options, making it an ideal choice for both city and highway driving. Tata punch mileage is another thing that add a great value as it offer between 19-20 kmpl. Tata punch adventure edition is best selling one.
Tata Punch

Rs.

 6 – 9.52 Lakh*
Maruti Suzuki Ertiga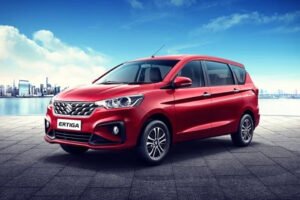 The Maruti Suzuki Ertiga is a highly versatile and practical MPV that has been winning the hearts of Indian car buyers since its launch. It offers a perfect blend of style, comfort, space, and fuel efficiency, making it the best car in India under 10 lakhs. Maruti Suzuki Ertiga CNG  is the varient that is bough in large scale, specially VXI variant. In terms of safety it has scored around 3-Star Global NCAP. Taxi, cab drivers prefer this car very much as it offers great efficiency and reliability.
Maruti Ertiga

Rs.

8.64 – 13.08 Lakh*
We have also discussed about Tata Nexon Vs Maruti Suzuki Brezza, do check out.