Discover the 4 Best Car Rental Apps in India for
Convenient and Affordable Travel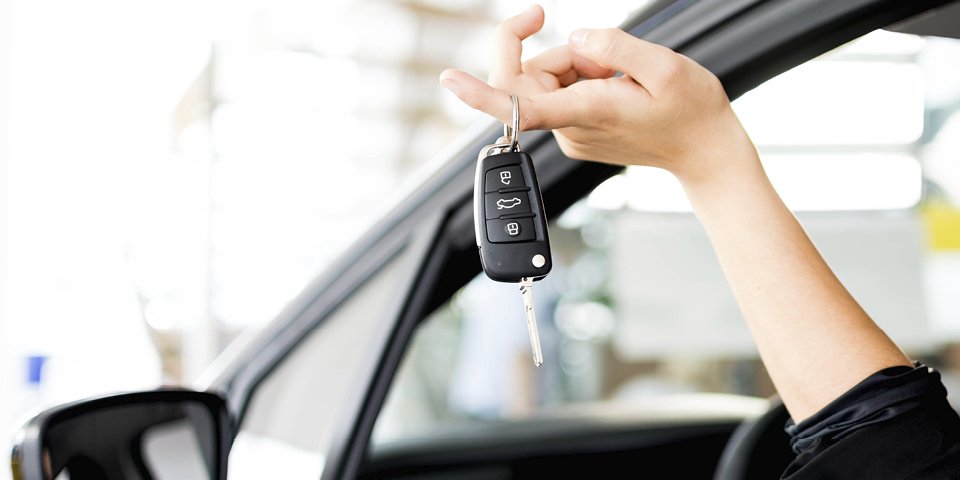 Looking for self-driven Best Car Rental Apps in India? You don't have to settle for limited options anymore. Enjoy standardized and affordable services with the best Car rental mobile apps. Mobile app development has made this very easier to find a car for rent. These services are available in various cities, making them the ideal way to explore the country with ease and comfort. Whether you're planning a long road trip or a short getaway, these flexible and reliable rental services are sure to meet your needs. Check out our list of the top five self-driven Best Car Rental Apps in India and rent a car on the go! However there is also a self drive car rental apps. one can try that also.
Avis India
Avis India is a prominent best car rental apps in India provider with a strong global presence. As a leading car hire, leasing, and fleet management provider in India, Avis offers a fleet of over 6000 premium cars across the country, with a network spread across 50 conveniently located stations in more than 20 cities. Our mission is to provide every customer with a hassle-free car rental experience. Avis has earned a reputation as the preferred brand for car rental and car hire services. We offer both chauffeur-driven and self-drive car rental services. Our fleet comprises a vast selection of cars, including Audi, Mercedes, Volkswagen, Toyota, Honda, and more.
Zoomcar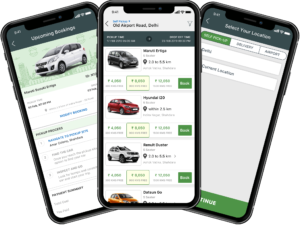 For the best self-drive best car rental apps in India experience, Zoomcar has got you covered. Zoomcar offers a wide range of vehicles to choose from, with over 20 different makes available. With services extended to 24 cities across India including Bangalore, Mumbai, Delhi NCR, Hyderabad and Kolkata, you can rent a car from Zoomcar whether you're running errands around town or planning a long weekend out of the city. Zoomcar's flexibility allows you to conveniently pick up a vehicle from their parking station or have it delivered to a location of your choice.
Myles Car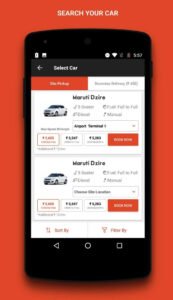 Myles Car, which is owned and operated by Carz on rent, is one of India's most popular car rental companies. With a presence in over 21 cities, Myles offers rental services for a minimum of 2 hours up to several months. The Delhi-based platform was launched in 2013 and is now available in all major metropolitan areas. Known for its car-sharing and rental services, Myles provides its customers with an affordable range of options. With over 38 car models and more than 250 locations to choose from, this flexible platform offers an excellent opportunity for you to travel with your loved ones.
Ola Cab
Founded in 2010, Ola is a transportation company that operates in over 110 Indian cities with a fleet of over 600,000 vehicles. Ola offers a range of services, including Ola Share, Ola Micro, Ola Mini, Ola Prime, Ola Auto, Ola Rentals, Ola Outstations, Ola Lux, Ola Bike share, and Ola Pedal. The company's car rental and self-drive car service is one of the most popular in India, providing customers with packages that start from a minimum of 1 hour and can be extended up to 12 hours or several days. Ola ensures safe and secure travel with verified drivers, an emergency alert button, and live ride tracking features, all while offering the lowest fares and luxurious options. Whether you're planning a family trip or a small get-together, Ola offers coupons that provide significant discounts every time.
Above we have given links for Best car rental apps in India, which are the used by millions of people. though people really miss the best offers that are provided in apps, so installing an app does make a difference. If in any case you don't want to use these app, you can google with a term "best car rental app in Bangalore", "best car rental app in Delhi", rental apps available in India, so that is another way to ease your life.
You may also like to red. Click Here