BlablaCar has become an increasingly popular ride-sharing platform in India over the past few years, and for good reason. With its cost-effectiveness, eco-friendliness, and convenience, it's no wonder more and more people are choosing to use BlablaCar for their travel needs.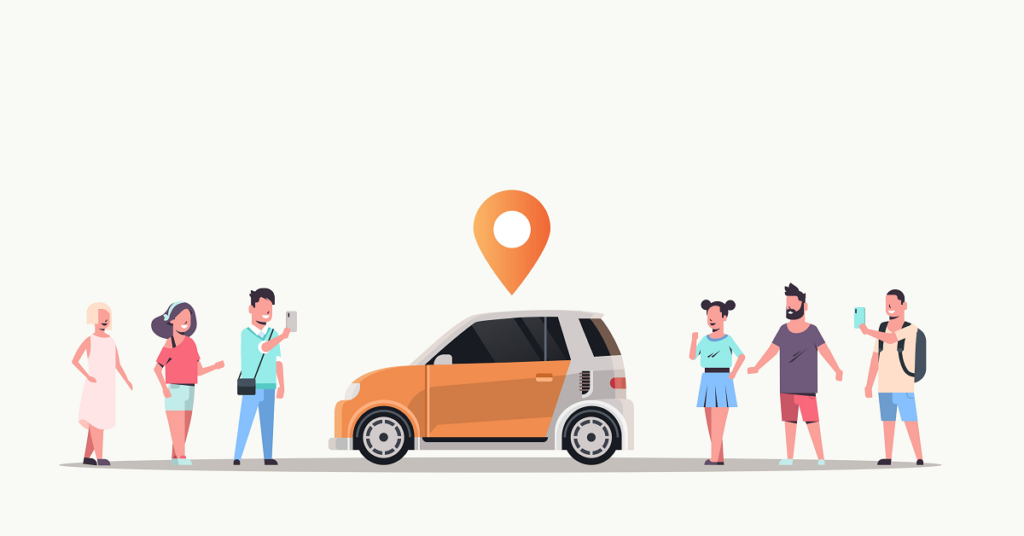 One of the primary reasons why people in India are using BlablaCar is its cost-effectiveness. Traditional modes of transportation such as taxis and buses can be quite expensive, especially for long journeys. With BlablaCar, users can find car owners who are traveling on the same route and share the cost of the journey. This helps to reduce travel expenses significantly and makes it more affordable for people to travel.
Blablacar Booking works towards Eco-friendly future, know how
Another reason why people are using BlablaCar is because of its eco-friendliness. With the increasing concern for the environment and the impact of pollution, more people are looking for sustainable ways to travel. BlablaCar helps to reduce the number of vehicles on the road, which helps to reduce carbon emissions and make travel more sustainable.
Car Booking
In terms of features, BlablaCar has several that make it stand out from other ride-sharing platforms. For example, BlablaCar allows users to search for rides and book their seats in advance. This is particularly useful for people who like to plan their travel in advance and want to avoid last-minute bookings. Additionally, BlablaCar allows users to communicate with the car owner and other passengers before the journey, which helps to build trust and ensure a comfortable ride.
One of the best things about using BlablaCar is the sense of community that it creates. When users share a ride with others, they have the opportunity to meet new people and build new connections. This can be especially valuable for people who are traveling to new places or who want to connect with others who share similar interests.
Blabla Car App
In terms of u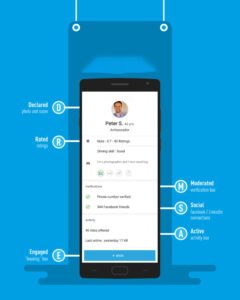 sing this app, the process is relatively straightforward. Users simply need to create an account on the platform and provide their travel details. The platform then matches users with car owners who are traveling on the same route. Users can book their seats in advance and communicate with the car owner and other passengers before the journey. Payment for the journey is made through the platform, which ensures a safe and secure transaction.
Overall, it  is an excellent choice for people who are looking for a cost-effective, eco-friendly, and convenient way to travel in India. With its growing popularity and excellent features, it's no surprise that more and more people are choosing to use this for their travel needs. Whether you're traveling to a new city or just need a ride to work, it is a great option that is definitely worth considering.
Ss BlablaCar Safe ?
BlablaCar is a popular ridesharing platform that connects drivers with empty seats to passengers traveling in the same direction. The service is used by millions of people around the world, but some may wonder whether it is safe to use. In this article, we will explore the safety of BlablaCar.
First, it is important to note that company has taken several measures to ensure the safety of its users. All drivers who wish to offer rides on the platform must first pass a verification process, which includes submitting their driver's license, vehicle registration, and proof of insurance. Additionally, it offers a rating and review system that allows users to rate and review their experiences with drivers and passengers.
However, as with any mode of transportation, there are inherent risks associated with using BlablaCar. For example, passengers may be traveling with strangers, which can make some people feel uncomfortable. It is important for passengers to exercise caution when using the service, such as reading reviews of drivers and only booking rides with drivers who have a high rating.
Furthermore, Blabla Car does not provide any insurance coverage for its users. This means that if an accident were to occur during a BlablaCar ride, the passengers would be responsible for any medical expenses or damages incurred. It is recommended that passengers purchase their own travel insurance to protect themselves in the event of an accident.
In addition to the risks associated with traveling with strangers and lack of insurance coverage, there have been reports of fraudulent activity on the platform. Some users have reported instances of drivers cancelling rides at the last minute or not showing up at all, leaving passengers stranded. Additionally, there have been reports of drivers demanding more money than originally agreed upon or taking longer routes to increase the fare.
To minimize the risk of fraudulent activity, BlablaCar recommends that users only communicate through the platform's messaging system and never exchange personal information such as phone numbers or email addresses. BlablaCar also offers a customer support team that can assist users in the event of any issues or disputes.
We have also published article on other rental apps in India to travel. Check Out
Check out latest offers or booking on their official Website