Wagon R, the Maruti Suzuki's popular choice for Indian car buyers since its introduction in 1999. The car's spacious interior, fuel efficiency, and low maintenance costs have made it a favorite among families and city commuters alike. In recent years, Maruti Suzuki has also introduced a CNG variant of the Wagon R, which has become a popular choice for those looking to save on fuel costs. In this article, we'll take a closer look at the Wagon R CNG and explore its features and benefits.
Fuel Efficiency
One of the biggest advantages of the Wagon R CNG is its fuel efficiency. The car comes equipped with a CNG kit that enables it to run on both petrol and CNG. When running on CNG, the car delivers a mileage of 33.54 km/kg, making it one of the most fuel-efficient cars in its segment. This means that you can save a significant amount on fuel costs, especially if you use your car for daily commuting.
Spacious Interior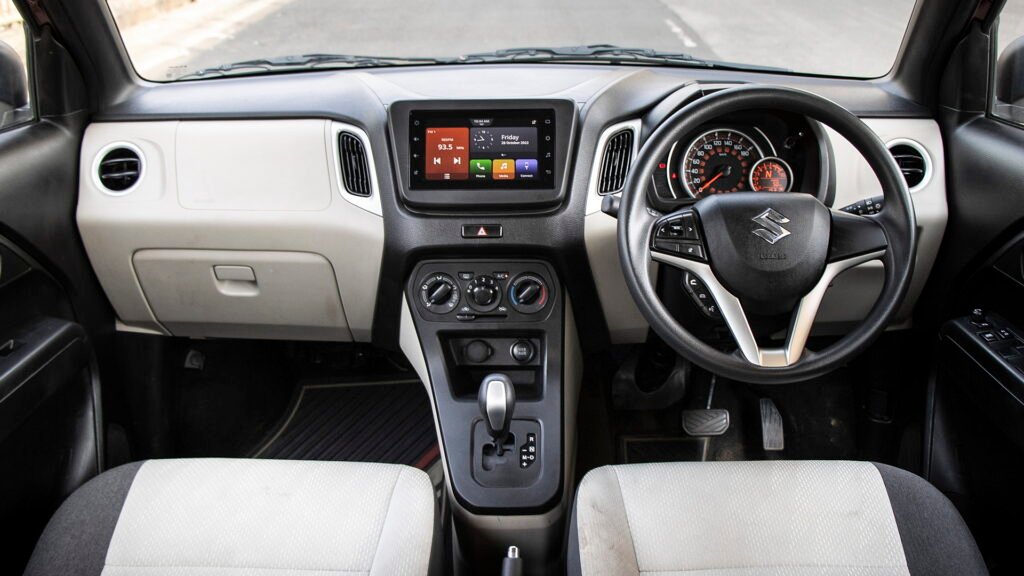 The Wagon R has always been known for its spacious interior, and the CNG variant is no different. The car can comfortably seat up to five passengers, making it an ideal choice for families. Additionally, the car has ample legroom and headroom, ensuring that even tall passengers can sit comfortably. The Wagon R CNG also has a boot space of 180 liters, which is more than enough to accommodate your daily luggage.
Low Maintenance Costs
Maruti Suzuki is known for its low maintenance costs, and the Wagon R CNG is no exception. The car's CNG kit has been designed to be low maintenance, which means that you won't have to spend a lot of money on upkeep. Additionally, the car's parts are readily available and affordable, which makes it easy to repair in case of any damage.
Environment-Friendly
The Wagon R CNG is also an environment-friendly car. CNG is a clean fuel that emits lower pollutants than petrol or diesel. This means that when you drive a Wagon R CNG, you're doing your bit for the environment. Additionally, the car also complies with the latest emission norms, ensuring that you're driving a vehicle that meets the latest standards.
Affordable Price
Finally, the Wagon R CNG is an affordable car. The car comes at a price that's similar to the petrol variant, which means that you won't have to spend a lot of money to switch to CNG. Additionally, the car's low maintenance costs and fuel efficiency make it a cost-effective choice in the long run.
In conclusion, the Maruti Suzuki Wagon R CNG is a great choice for those looking to save on fuel costs, while also enjoying a spacious and low-maintenance car. Its fuel efficiency, spacious interior, low maintenance costs, environment-friendliness, and affordable price make it a compelling option in its segment. So, if you're in the market for a new car, be sure to check out the Wagon R CNG.
Wagon r price is 5.54 Lakh for LXI model. The lowest price model in Maruti Suzuki Wagon R  (Karnal) may change city wise.
Check out our article on cars under 10 Lakhs