XUV 700- In the world of SUVs, one name stands out for its exceptional blend of style, comfort, and performance—the XUV 700. This remarkable vehicle has gained widespread acclaim for its captivating interior, impressive mileage, and competitive price. Let's delve into the intricacies of the XUV 700 and explore why it's the epitome of automotive excellence.
A Sanctuary of Luxury: The XUV 700 Interior
Step inside the XUV 700, and you'll be greeted by a world of opulence and refinement. The interior of this SUV is a testament to the meticulous craftsmanship and attention to detail employed by the designers. Every element has been thoughtfully curated to provide a luxurious and comfortable experience for both the driver and passengers.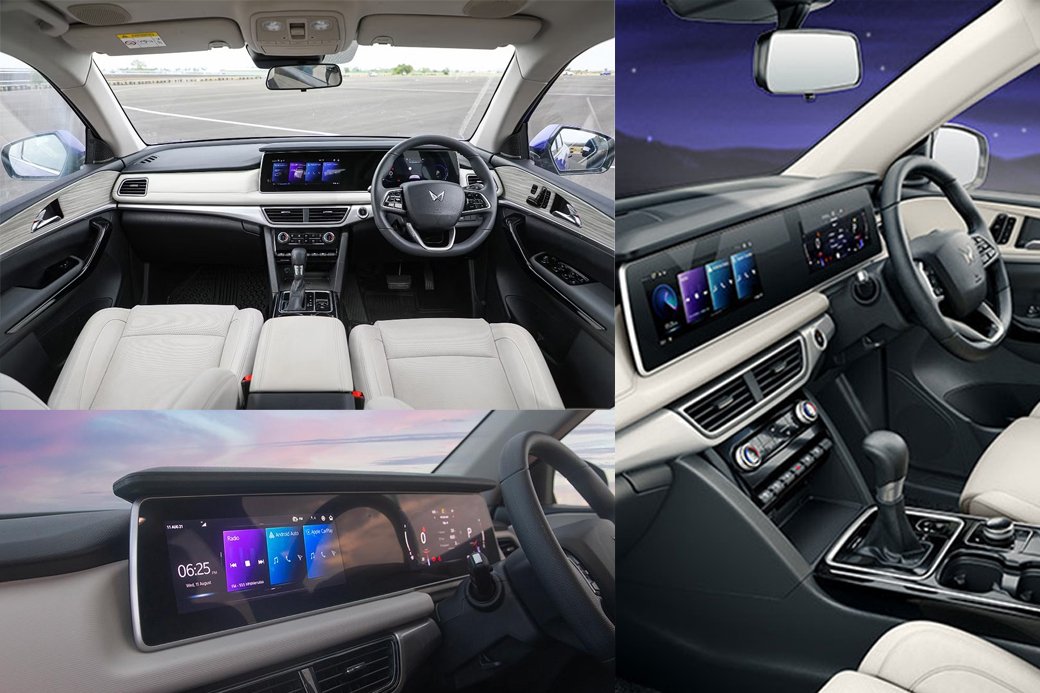 The cabin of the XUV 700 exudes sophistication with its premium materials, plush seating, and elegant finishes. The seats are designed to offer ergonomic support, ensuring a relaxed posture even during long journeys. The spaciousness of the cabin allows for ample legroom and headroom, creating a pleasant environment for occupants of all sizes.
But the XUV 700's interior is not just about comfort—it's also packed with cutting-edge technology. The infotainment system takes center stage with its intuitive interface and seamless connectivity options. You can effortlessly integrate your smartphone, access navigation services, and enjoy your favorite music and apps while on the go. The advanced sound system elevates your auditory senses, delivering an immersive listening experience that enhances every drive.
Connectivity and entertainment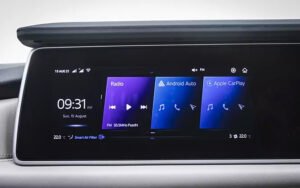 The XUV 700 also excels in terms of connectivity and entertainment. The advanced infotainment system seamlessly integrates with your smartphone, allowing you to access your favorite apps, make hands-free calls, and enjoy your preferred music playlists. With intuitive controls and a user-friendly interface, the XUV 700 keeps you connected and entertained throughout your journey.
Unleashing Power with Efficiency: The Mileage
The XUV 700 is not just a powerful machine—it's also surprisingly efficient. Equipped with a robust engine, this SUV effortlessly combines power with fuel economy. Whether you're cruising on the open road or tackling challenging terrains, the XUV 700's performance remains unrivaled.

Mahindra XUV 700 owner testimonial mileage starts at 13 and goes up to 18 kmpl for Diesel and 7-12 kmpl for Petrol variant.
Thanks to its innovative engineering and advanced technologies, the XUV 700 achieves impressive mileage, allowing you to go the extra mile without worrying about frequent fuel stops. This means you can embark on memorable road trips and adventures with confidence, knowing that your vehicle is as efficient as it is powerful.
The XUV 700 Price: A Testament to Value
Rs. 14.01 – 26.18 Lakh (

Ex-Showroom)
When it comes to the XUV 700, its price tag is an enticing proposition. This SUV offers exceptional value for money, combining luxury, performance, and features at a competitive price point. Compared to other vehicles in its class, the XUV 700 shines as a budget-friendly option without compromising on quality or style.
Investing in the XUV 700 means getting a vehicle that not only meets your expectations but exceeds them. The affordability of this SUV opens doors to a world of comfort and convenience, allowing you to enjoy the benefits of a high-end vehicle without breaking the bank.
Unmatched Allure: The XUV 700 in the Automotive Market
In the fiercely competitive automotive market, the XUV 700 holds its own against its rivals. Its captivating interior, impressive mileage, and attractive price make it a top choice for discerning buyers. Whether you're a family in search of a spacious and comfortable vehicle or an individual looking for an SUV that combines power and style, the XUV 700 ticks all the boxes.
With its superior craftsmanship, advanced technology, and remarkable performance, the XUV 700 has carved a niche for itself in the hearts of SUV enthusiasts. It has become a symbol of luxury and reliability, offering a driving experience that is second to none.
Conclusion: Elevate Your Driving Experience with the XUV 700
In conclusion, the XUV 700 is a force to be reckoned with in the realm of SUVs. Its unparalleled interior, impressive mileage, and competitive price set it apart from the crowd. From the moment you step inside the XUV 700, you are embraced by a world of luxury and refinement. The carefully curated interior features premium materials, exquisite craftsmanship, and a host of innovative technologies that elevate your driving experience.
Every detail has been meticulously designed to provide optimal comfort and convenience. The seats, adorned with plush upholstery, offer ergonomic support, ensuring a comfortable posture even during long journeys. The cabin is intelligently laid out, providing ample storage compartments and intelligent features that cater to your every need.
You may also like to read. Click Here
Visit Mahindra official website for more info. Click Here.